International Visits
We have received funding from the British Council as part of the Erasmus+ Project to take part in a year long project with our partner school in Paris. This involves monthly activities going on within the whole school which will accumulate in 4 pupils going to Paris for an educational visit. The title of the project is 'Providing work experience for sustainable futures' and we hope to share our knowledge on how work experience can be used within school and learn from our partners about what they do within their setting.
Spring 2022
Finally now that the pandemic restrictions are easing, we welcomed International students from Paris France into our school in April 2022. Read all about it here.
Autumn 2021
French Lessons
Mars class have been enjoying their weekly French lesson with Susie. Here is one of our pupils being the teacher and greeting everyone in class. They have been learning how to say their names, how to say how they feel, talk about their birthday's and now they are starting to learn differences between English and French cultures starting with breakfasts.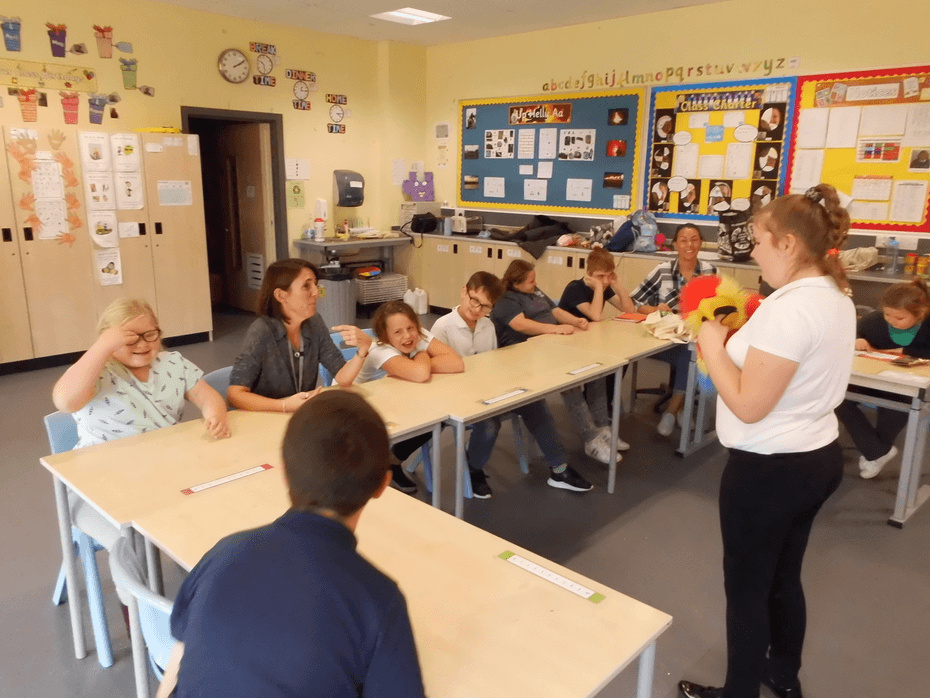 Christmas Around The World
Before Christmas we learnt about Christingle then we went onto making our own Christingles. We had a Vicar come and talk about what the Christingle symbolises.
We also sent Christmas cards to our partner school in Paris and spoke about how Christmas varies between countries.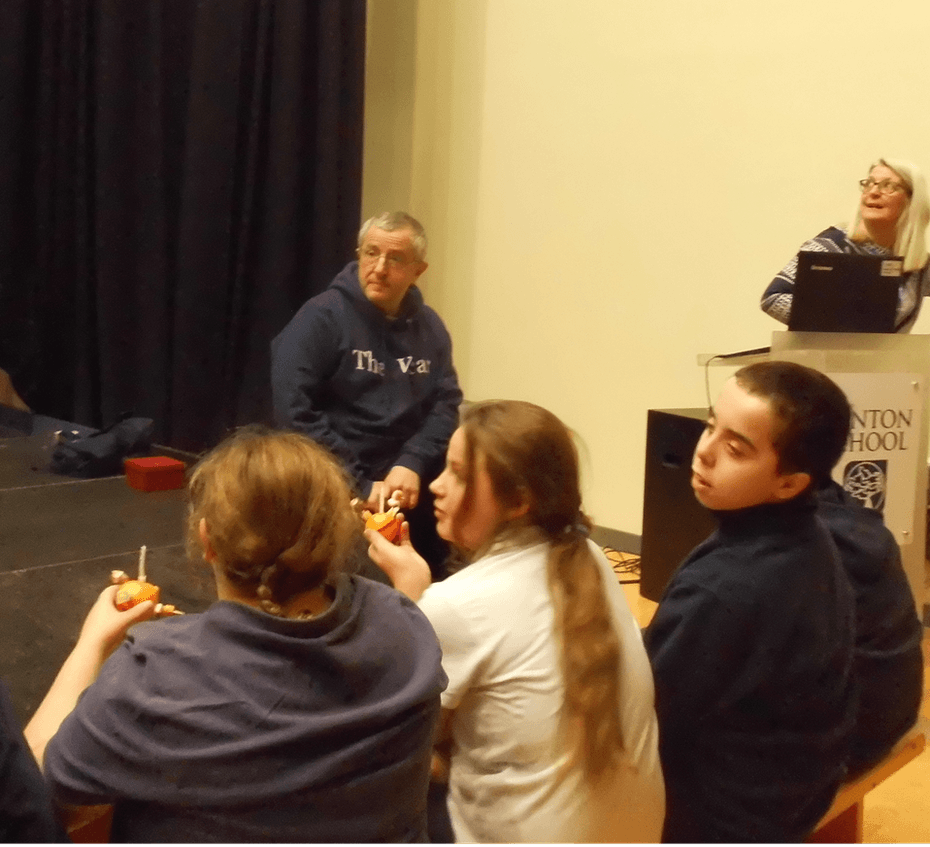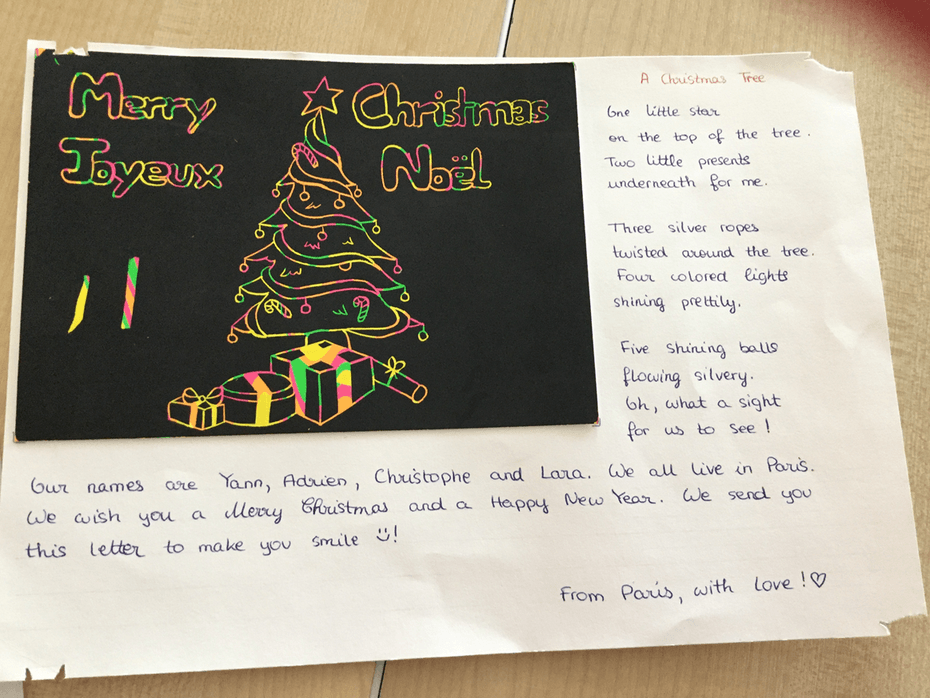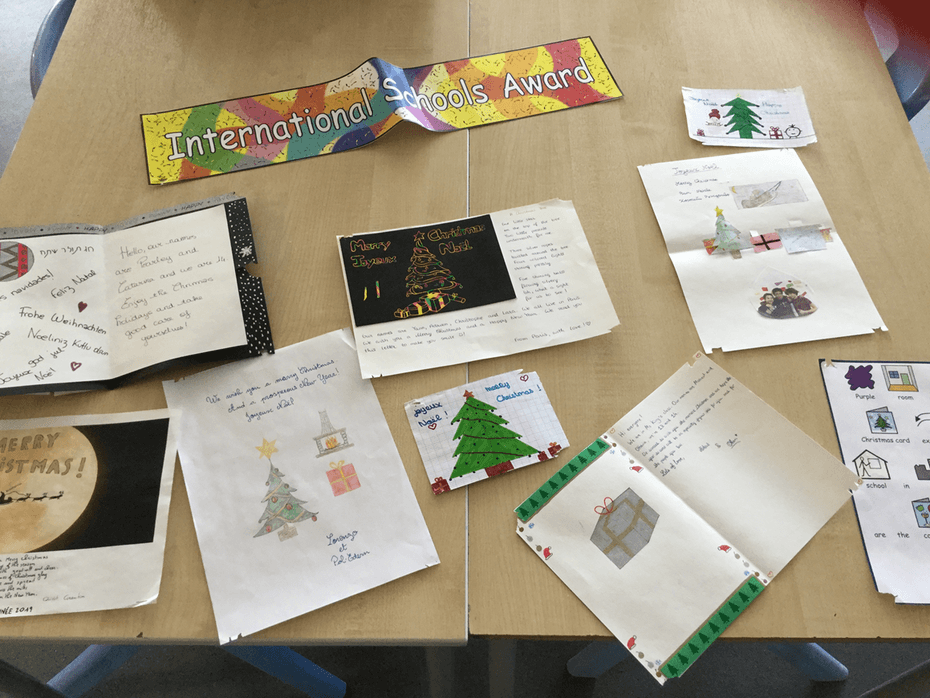 Remembrance Day
Lots of work was done around Remembrance Day throughout the school. Stars class had a joint project with other schools in the HET and made a poppy display at Frederick Holmes school and incorporated a couple of poppies and hands sent over from our partner school in France. They spent the morning there and had a fantastic time.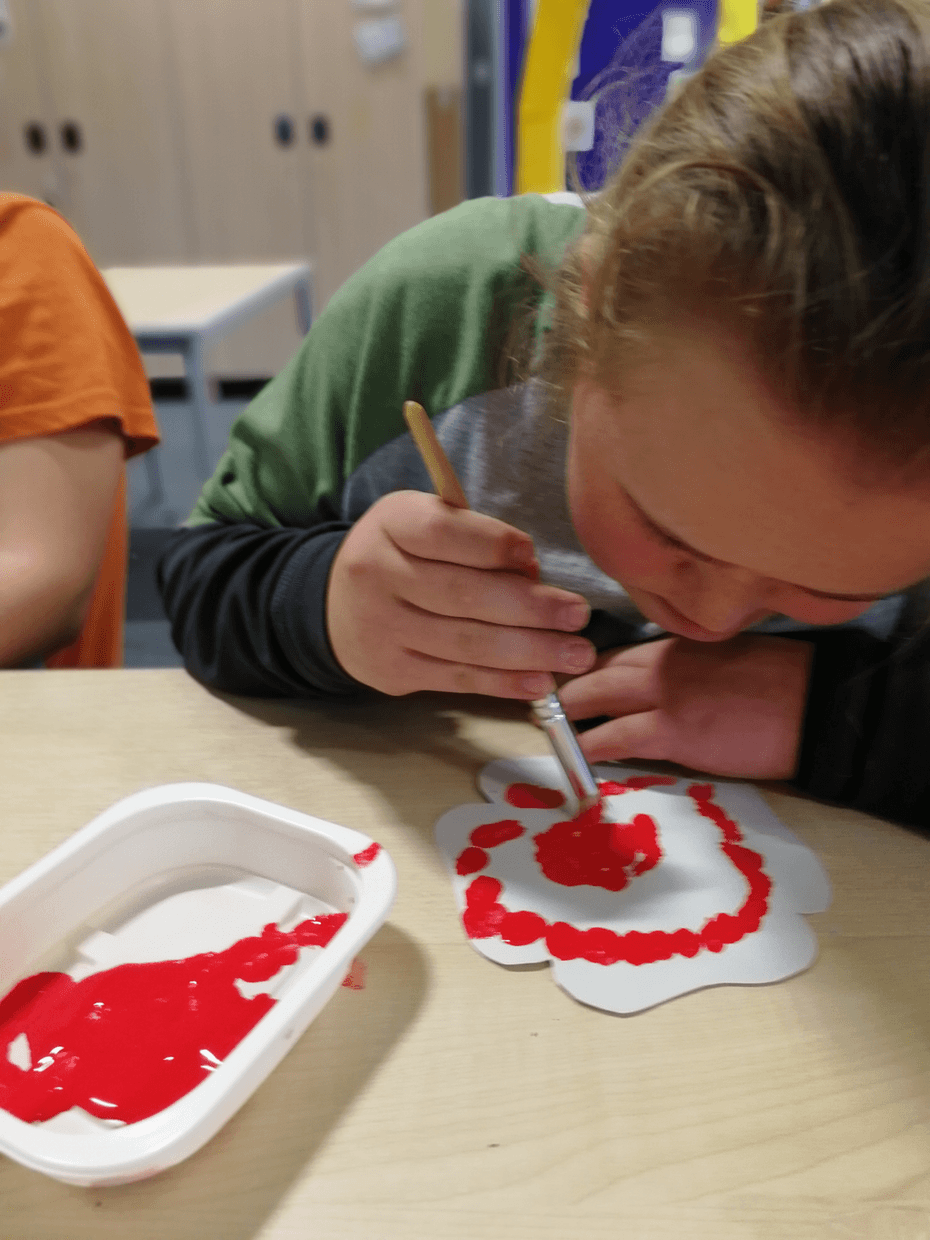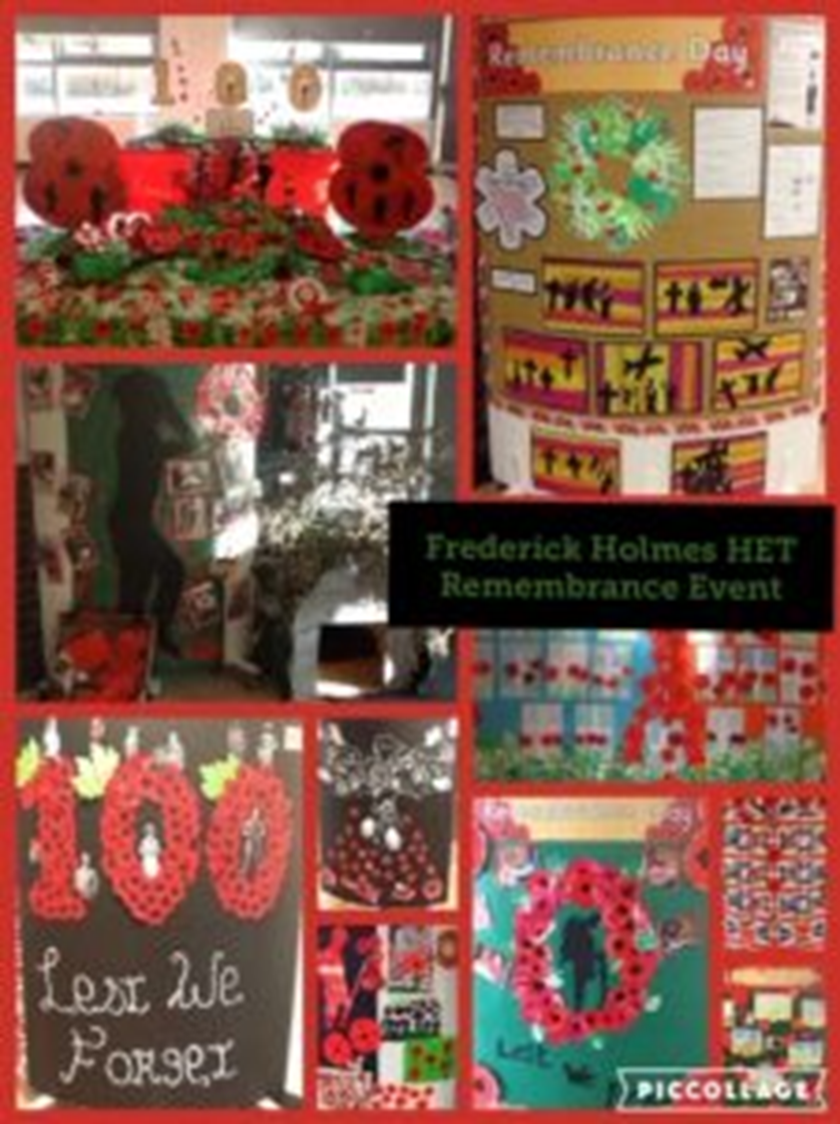 Black History Month
Pluto Class made a Diversity tree as part of Black History month to promote how we are all different.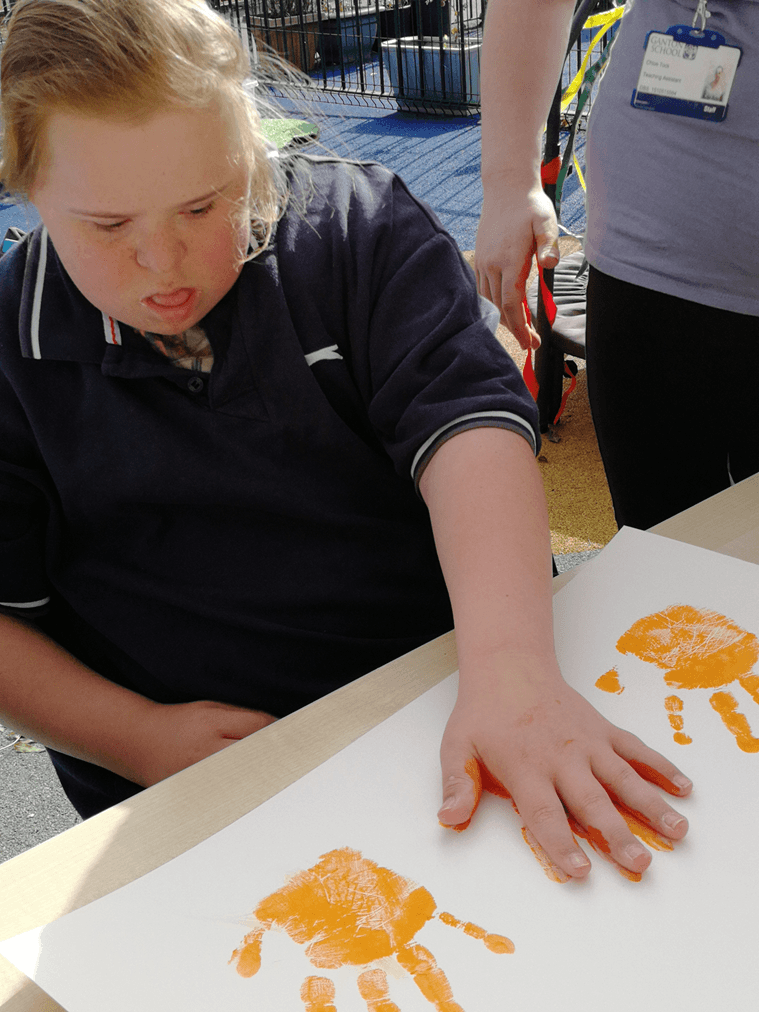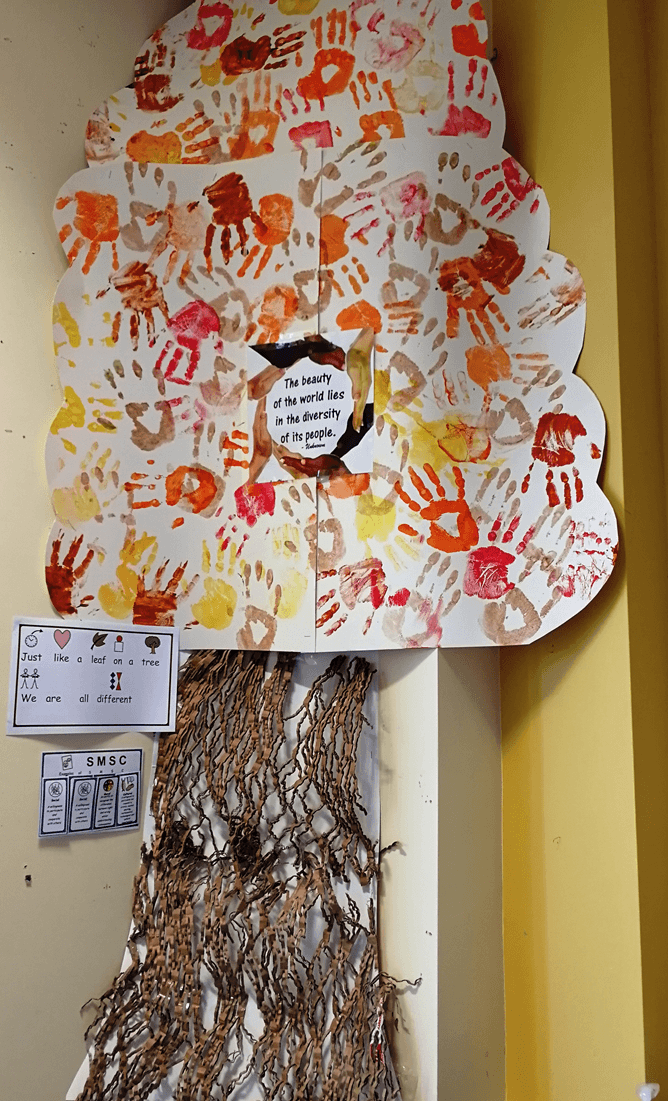 Comet class learnt about Martin Luther King Jr and his famous speech 'I have a dream'. From this the pupils wrote about their own dreams for the future.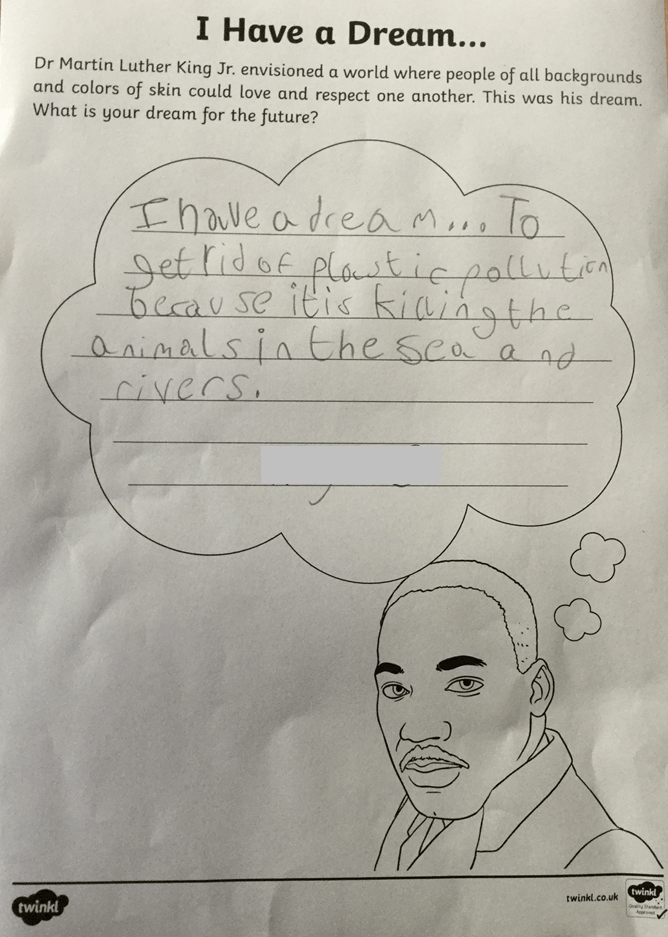 International Schools Award
Ganton are busy working to re accredit our 'International Schools Award' again and we have lots of exciting activities taking place over the year!
We have already had Black History Month, where classes throughout the school have taken part in different activities such as discussions, art projects and writing mini biographies about influential people. We have also, once again, completed work linking to Remembrance Day and the importance of remembering the past and the effects around the world.
Megan Brown and Rachael Monday, the leads on the 'International Schools Award', have had CPD training with the British Council in Slovakia and Budapest and have now created two projects with other schools across the EU. Our first two projects of the year involved Mars and Purple class.
Mars class are starting their 'Being Sustainable' International project and over the next few months they will be exchanging work on an online portal with schools in Hungary, Portugal and Poland relating to Sustainability. They are beginning by introducing themselves, and our school, with an about us PowerPoint. Within this they made self-portraits using recyclable materials. Their aim is to develop more understanding of how our local consumption is a global issue.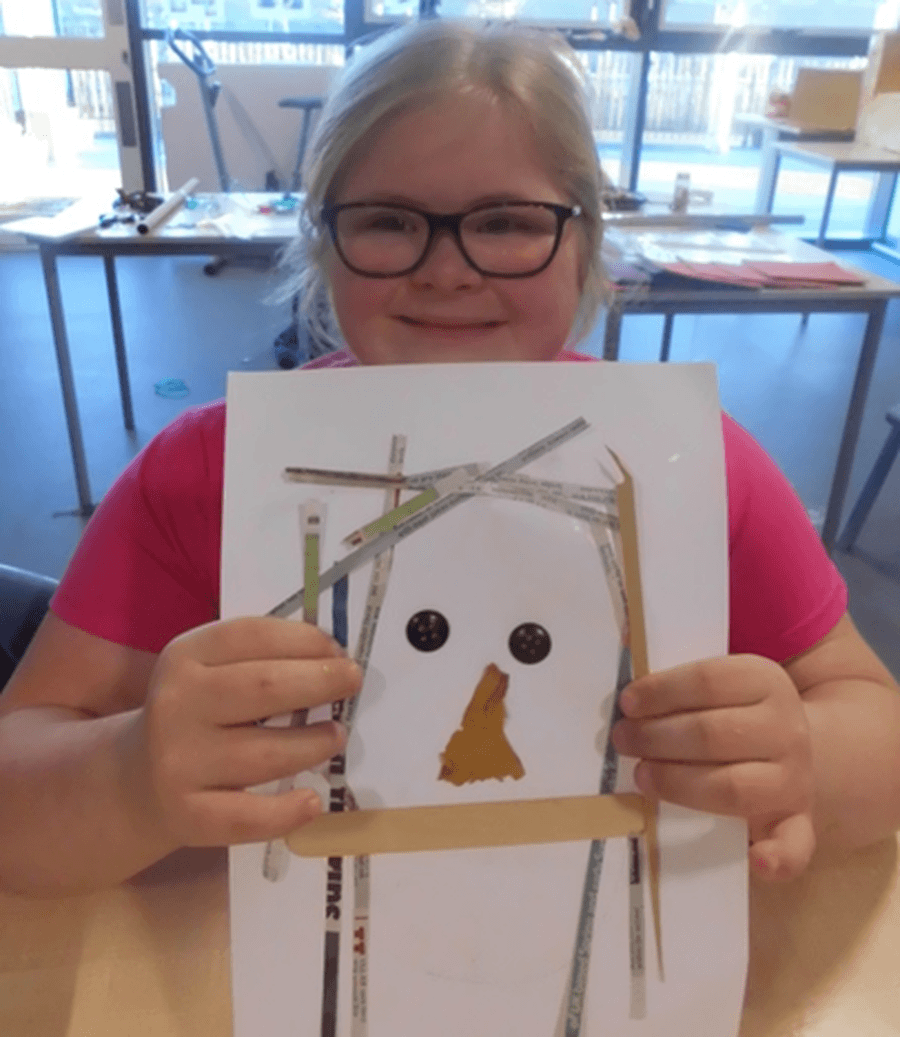 Our other project started in Purple room but has grown and evolved incorporating many classes throughout the Primary, Secondary and Sixth Form sites and it's called "The Portraiture Project." The aim of the project is to create our self-portraits out of different materials. We are then going to send them to our partner schools in Paris. So far in Ganton we have had a lot of classes take part! These are just a few of our fantastic works of art…
We then had a busy lead up to the Christmas holidays covering how Christmas is celebrated around the World and in different religions. Purple room in the Sixth Form took part in a Christmas card exchange project with a school in Paris, we have also discussed future pieces of work that we can complete together!
Keep a look out for more international activities on our school Twitter page!